Creative Photo Editing
Used as an art form or for commercial use to create more sleek and interesting creative images for advertisements. Creative retouching could be manipulation for fashion, beauty or advertising photography such as pack-shots (which could also be considered inherently technical retouching in regards to package dimensions and wrap-around factors) One of the most prominent disciplines in creative retouching is image-compositing. Here, the digital artist uses multiple photos to create a single composited image. Today, 3D elements are used more and more to add extra elements or even locations and backgrounds. This kind of image composition is widely used when conventional photography would be technically too difficult or impossible to shoot on location or in studio.
We also do:
Retail Photo Editing
Food & Drinks Image Editing
Commercial Image Editing
Advertising Image Editing
Fashion & Accessories Image Editing
Personal & Homecare Image Editing
IMAGE RETOUCHING AND DIGITAL ENHANCEMENTS
Fashion, still life, landscape, architectural, portraits, pets, families, artistic, spa, food and still life.
Our Creative division specialises in image enhancement, retouching and creative design to further enhance the visuals needed to make our clients products memorable and stand out from the rest.
Technical Retouching
Manipulation for photo restoration or enhancement (adjusting colors / contrast / white balance (i.e. gradational retouching), sharpness, removing elements or visible flaws on skin or materials, ...)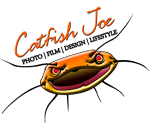 Copyright Joe Lategan - All Rights Reserved
All Fine Art Photography by Joe Lategan